Glen Gilmore - Internationally recognized Digital Marketing Expert & Strategist
Quoted & Featured by CNN, Fox, BBC,
Forbes, Reuters, MSNBC
A Forbes Top 20 "Social Media Influencer"
Dubbed a "Man of Action" by TIME Magazine and a "Futurist" by IBM
Collaborated with globally renowned brands such as Amazon, Intel, Huawei, Verizon, IBM
Glen Gilmore is a Digital Marketing and Transformation Strategist, where he has worked with global brands as a social media brand ambassador and strategist; providing Digital Marketing Strategy to Fortune 500 Companies.
As a founding faculty member at Rutgers University School of Business Digital Marketing Executive Programs, he is an attorney who holds a Doctor of Laws, Honoris Causa and has authored "Social Media Law for Business" and is also a Contributing author of "Strategic Digital Marketing".
Recognized as a Top Influencer in Digital Marketing, Emerging Tech and Travel, Glen provides consultation internationally and is a keynote speaker on New Marketing, New Tech Building Community and Activating Connections. He has chaired events from London to New York and has been featured as a keynote speaker from Istanbul to Dubai.
During his time of serving as a mayor of Hamilton, New Jersey; he is called a "High Energy Mayor" by The Washington Post and has won his city a recognition of "One of the Best Places to live in America" as commended by the Money magazine. Glen was also lauded a "National Hero" by The New York Times for his leadership during America's anthrax crisis back in 2001 and was featured on Good Morning America, CNN, Fox and BCC; which lead him to being involved in developing and delivering crisis leadership training at Texas A&M University.
Video
Glen Gilmore at Social Media Week in Miami
Books and Publications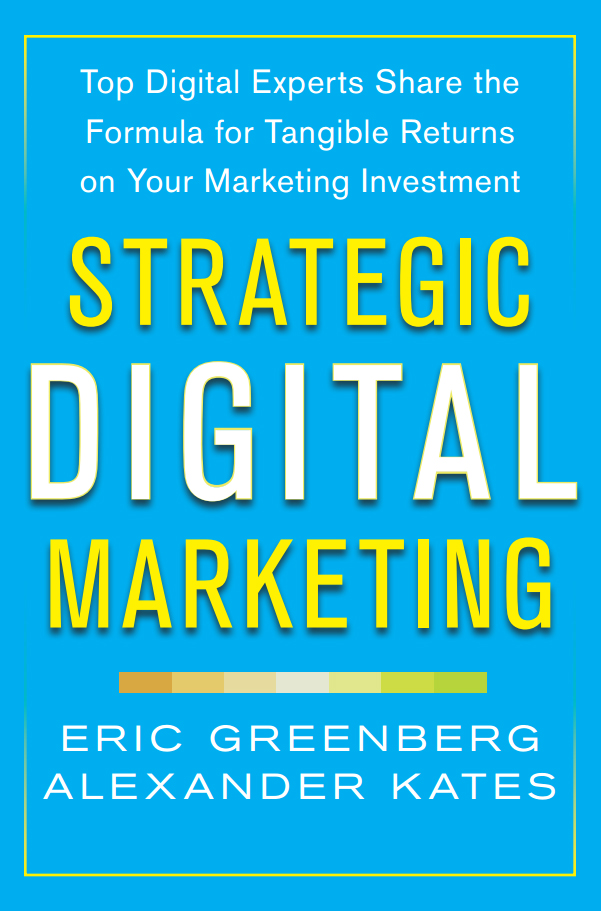 Testimonials
"As an instructor, speaker and writer, Glen is consistently extremely well-informed, informative, versatile, and engaging. His presentations predictably receive an enthusiastic audience response."
Jackie Scott - Global Program Director, Rutgers Business School
"Glen knows as much about social media as anyone and he has been an asset to the New Jersey Hall of Fame. He is proactive, very creative and extremely responsive. I recommend him very highly."
Don Jay Smith, Marketing PR Fund Raising Consultant, The New Jersey Hall of Fame
"Glen's material was perfect. He displayed some humor, was fast moving and connected instantly with his audience. I would recommend him to anyone."
Geno Stampora - President, Stampora Consulting Inc.
"Glen did a fantastic job of discussing the various elements of a successful social media strategy. His depth of knowledge in this field is outstanding and his grasp of practical application in the business world is second to none. I would highly recommend Glen to any organization looking to develop a social media strategy or improve on the one they already have."
Jeff Doran - Founder & President, CCEOC Inc Canada
"Glen has attracted a strong response from the digital and marketing communities in the region. He can be counted upon to connect with his audience and deliver a presentation that will provide actionable insights on digital marketing and emerging technologies."
Sercan Yenipazar - Business Development, Kapital Medya Turkey
Past Clients
Amazon
Intel
IBM
NASA
Huawei
Verizon
FedEx
Johnson & Johnson
Omron
Cisco
NATO
Fathom Cruises
Viking Cruises
Jordanian Cruises
Why You Should Attend
Business and Digital Marketing are being disrupted by new technologies, strategies and techniques – you must adapt to excel or stay stagnant and fail.
Discover how the best brands are adapting to excel. AI, AR, Voice Tech, chat bots, and the "Internet of Things" are creating new standards, opportunities and challenges for businesses and business leaders. Learn how to leverage the latest and emerging technologies to create the extra edge for your organization.
The greatest generational shift in worldwide wealth, estimated at more than 30 trillion US dollars, has occurred. What can YOU do to ensure that your marketing is aligned to your consumers? Social media marketing continues to evolve and get more complicated. Do you livestream? YouTube? Snap? Use influencers? Are you on the right social platform?
Learn the latest best practices to connect with your community and develop new business! The next wave of digital marketing is all about the experience and knowledge. This course prepares you to return to your company with practical and immediate solutions. You'll be fully equipped with actionable strategies to succeed with "Next Generation Digital Marketing"
Program Agenda
Day 1
Day One will help participants understand what they need to do to succeed in the Next Generation Digital Marketing. Participants will become familiar with the challenges and opportunities of new technologies and social platforms, as well as best practices & case studies that will chart a course for personal and business success.
Session 1: Next Generation Digital Marketing
What is "Next Generation Digital Marketing"?
Characteristics of a Next Generation Digital Marketer
What makes Uber and Airbnb so successful?
How to create a Framework for Digital Transformation
Session 2: Getting to Know The Digital Consumer
The new demographics: What matters to Gen X, Y and Z - matters to your success!
Connecting with Gen X…Gen Y…Gen Z…and Gen ?
Connecting with your target community
Empowering your community. Personalization
Session 3: New Technologies - New Challenges & Opportunities
Artificial Intelligence in Marketing: Where to begin?
Chatbots for customer service – adding efficiencies and consumer satisfaction
Are you ready for "Voice First"? How to end your brand voice in Voice Tech. Voice Commerce. VUI: Voice User Interface
The future will be Augmented and Virtual. (Participants will get to try a Virtual Reality experience.) • How to tap into the "Internet of Things" for business success
Other Emerging Technologies
Session 4: How the Fortune 500 are Tapping into Emerging Tech and Social Media to Build Brand - and Profits
How the Fortune 500 use social media
What social platforms matter most? Do we tweet? Snap? Instagram? Livestream? Blog?
Omni-channel in a world of many channels
The "Visual Web" and "Visual Story Telling"
Video versus Live-streaming
Best practices & case studies
Session 5: Measuring your Digital Marketing Success
What's more important: "Likes" or "followers" or..?
Aligning social to business
Dashboards: Do you need the bells and whistles?
Best practices and case studies
Day 2
Day Two will provide participants with an even deeper understanding of key strategies and techniques for success in Next Generation Digital Marketing. The focus on this day is Content Marketing, Influencer Marketing & Crisis Management in Social Media.
Session 1: Social Listening is Business Intelligence
Good conversationalists are always good listeners
The new rules: consumer expectations of brand response in social
How to listen in social media: Exercise
Best practices
Session 2: The Art of Content Marketing - Content Creation & Curation
The hallmarks of compelling content
Humanizing your brand
Creating a content calendar
Employee advocacy
Content creation versus content curation
Beware the snares of copyright
Hashtag marketing: "Really?" Really
Inspiring User Generated Content: Brand Advocates
Session 3: The Role of Paid Advertising in Social Media
What is paid advertising in social media?
When should you use paid advertising in social media?
How should you use paid advertising in social media?
Session 4: Influencers and Influencer Marketing
What makes an influencer?
Micro-influencers
Influencer mapping
How to establish an Influencer Marketing program
Understanding the rules governing sponsored content
Best practices and case studies
Session 5: Crisis Management in Social Media
Creating a crisis management plan
Exercise
Case studies
Best practices
Q&A
Who Should Attend
This training cuts across all industries and leadership levels offering insights from both a micro and macro perspectives. It will assist diverse professionals, from business owners, managers and entrepreneurs, as well as marketing managers, including but not limited to:-
Chief Communicating Officer, Chief Marketing Officer, Chief Information Officer, Directors, Managers from:
Marketing
Advertising
Digital Marketing
Digital Media
Brand & Marketing
Digital Sales
Digital Marketing & Communications
Social Media
Digital Strategy & Development
Product Marketing & Design
Public Relations
Information Technology
Enquiry/In-House Training
*******For more details, kindly download the brochure*******
Or
Email us at This e-mail address is being protected from spambots. You need JavaScript enabled to view it
Save up to 50% from in-house courses!
You may wish to consider having an in-house course delivered locally on-site if you have a number of participants with similar training needs. This course can be customised to fit specific requirements. For more information about IHT kindly send your enquiries to This e-mail address is being protected from spambots. You need JavaScript enabled to view it .