Stuart Emmett - Supply Chain Expert & Author of 24 books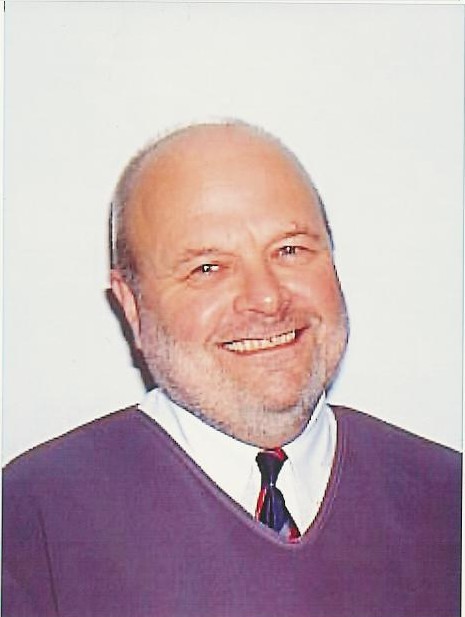 Stuart Emmett
Stuart Emmett is a Senior Consultant from the UK specializing in Supply Chain Management, which includes Purchasing, Inventory, Transport, Production, Warehousing, Logistics, Customer Service, Business Analysis and all Management processes. He is also qualified as a Mentor, a Further Education Teacher, an NVQ Assessor/ Verifier and an external examiner/verifier to various UK Universities/Institutes on Supply Chain topics.

He has subsequently trained/consulted in many industries to over 50 nationalities and in over 30 countries on 6 continents, including countries such as the UAE, Kuwait, Syria, Pakistan, Kazakhstan, Russia, Venezuela, Thailand, Hong Kong, Egypt, Angola, Nigeria, South Africa and Sudan.

He has written numerous learning and correspondence manuals for many professional institute qualifications and has published numerous articles on a range of Learning, Management and Supply Chain topics. Stuart is the author of 24 books.

Some Of Stuart Emmett's Books: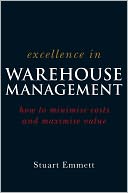 Testimonials
"Very well versed trainer, fluent and uses practical approaches in his lectures.The choice of venue and settings in general was excellent.Moreover, course was well coordinated. Coordinators were friendly and helpful.Very efficient!!!"
Norhisham Abas - OC Equipment & Store, Singapore Prison Services
"Stuart is marvellous.I thoroughly enjoy the 2 days event setting under his coaching, benefiting from his wealth of knowledge about the subject metters. In my opinion the speaker itself and the content explained were the main strengths of the program."
Harrison Phong - SCM Manager, West Pharmaceutical Services Singapore Pte Ltd

"Very knowledgeable speaker.Well coordinated presentations and material explained. Love the video presentation the most.Good coordination by Kexxel. They made easy the registration process for us."
Louis Hong Wee shiong - Logistics Manager, REC Modules Pte Ltd
"Very experienced speaker and very energetic delivery of the course. Love it !!!"
Tan Ong Lian -Logistics Manager, REC Cells Pte Ltd (Singapore)

For more testimonials click here
What You Will Learn By The End Of This Course:
- Making significant cost and productivity improvements
- Examining the physical link of handling and storing stock in the company operations and activities
- Analyzing all key areas of warehouse operations
- Managing the costs of operating warehouses and stores
- Identifying and using key performance indicators
- Selecting and maintaining equipment
- Succeed in improving operations
- Conducting safe operations
- Applying continuous improvement
- Using best in class practices
- Apply the essential tools to give effective performance

Program Agenda
Day 1:
Session 1 : The Warehouse
Session 2 : Product Classification
Session 3 : Warehouse Layout & Design Options (Part 1)
Session 4 : Warehouse Layout & Design Options (Part 2)

Day 2 :
Session 1: Methods and Equipment
Session 2 : Health and Safety
Session 3 : Productivity and Costs
Session 4 : Service levels
Session 5 : Conclusion & Key Learning's

Who Should Attend?
This course is essential for executives who are either new to managing warehouses or for those who have not had any professional training on warehouse management.

Additionally it will be of assistance to any non-warehouse professionals who need to gain awareness of the key issues and key drivers of warehouse operations and for all warehouse, distribution and logistics professionals involved with the management or warehouses and stores in the private, public and service sectors who require an refresher or knowledge update. This is a must attend course for you.
- Inventory Managers
- Distribution Managers
- Warehousing Managers
- Financial Managers
- Procurement Managers
- Supply Chain and Logistics Managers
- Supply Chain Analysts
- Process Improvement Analyst

Some Of The Clients Richard Has Worked With Are:
- Singapore Prison Services
- West Pharmaceutical Services Singapore Pte Ltd
- REC Modules Pte Ltd
- REC Cells Pte Ltd (Singapore)
- Talisman Malaysia Limited
- Sabah Shell Petroleum Ltd Co
- Nokia, Uk
- Coca Cola, Uk
- Nestle, Uk
- College of Petroleum, USA
- British Airports Authority, UK
---
*******For more details, kindly download the brochure*******
Or
Email us at This e-mail address is being protected from spambots. You need JavaScript enabled to view it


Save up to 50% from in-house courses!
You may wish to consider having an in-house course delivered locally on-site if you have a number of participants with similar training needs. This course can be customised to fit specific requirements. For more information about IHT kindly send your enquiries to This e-mail address is being protected from spambots. You need JavaScript enabled to view it