KEXXEL GROUP: HARNESSING ESG FOR SUCCESSFUL PROCUREMENT WITH JIM BERGMAN, LEADING EXPERT, AT MASTERING TENDERS & CONTRACTS IN ESG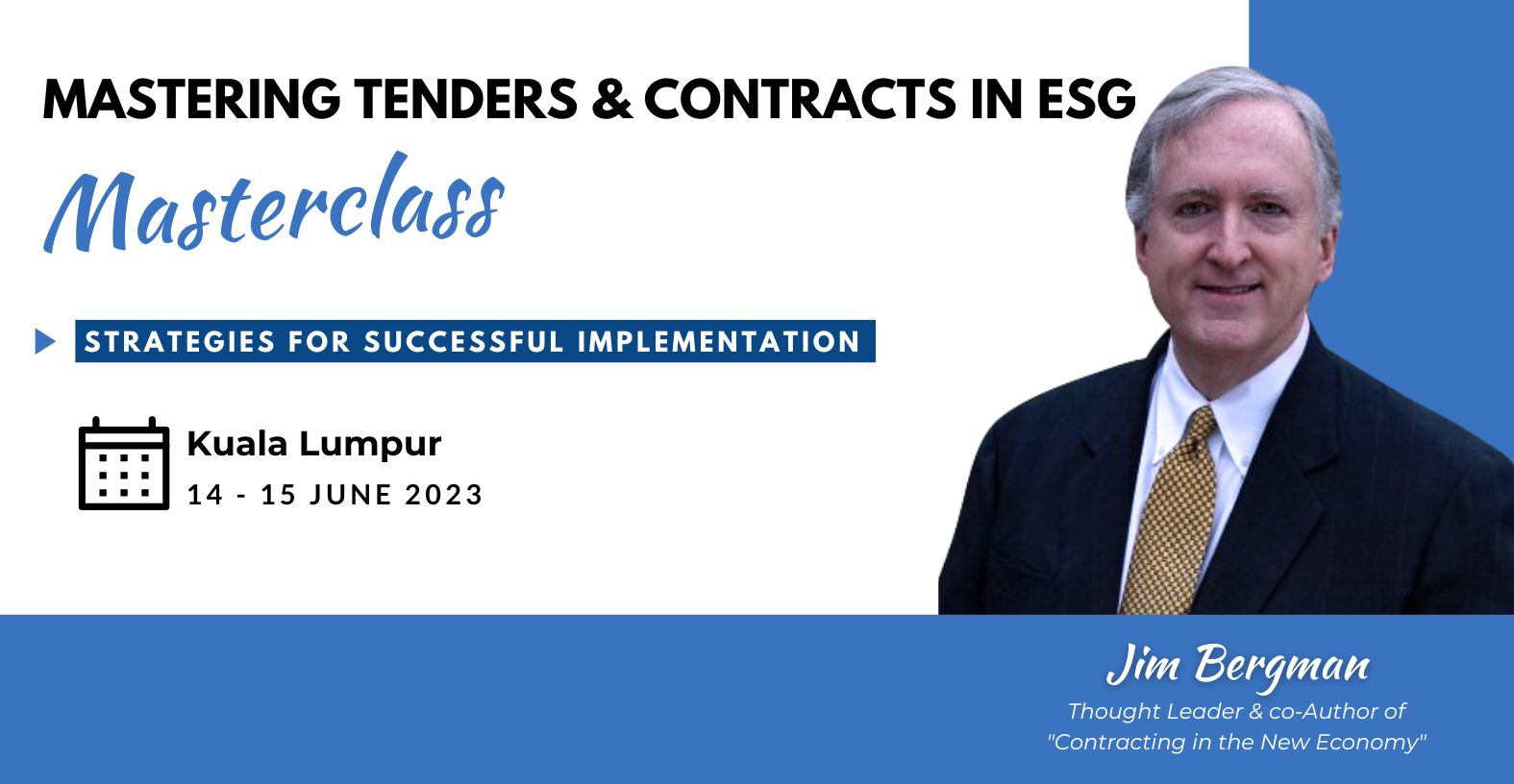 Greetings, procurement professionals! If you're seeking to revolutionize your procurement game and gain a competitive edge, the recently concluded Mastering Tenders& Contracts in ESG with Jim Bergman, President and CEO of Commercial Officers Group, was a must-attend event. Hosted by Kexxel Group on June 2023, this immersive workshop took place in the Ritz-Carlton Hotel, KL. Participants had the exclusive opportunity to learn from the expertise of Jim Bergman and delve into the exciting world of ESG initiatives, uncovering the best practices for selecting the perfect suppliers.
Jim Bergman brought his extensive contracting and negotiation experience to the forefront during the Mastering Tenders & Contracts in ESG. With a dynamic and engaging approach, Jim captivated attendees, creating an atmosphere filled with enthusiasm and excitement.
Participants couldn't help but feel inspired as they absorbed Jim's in-depth knowledge and practical insights. Throughout the workshop, Jim guided the attendees on avoiding common pitfalls in tendering and contracting practices, from terms and conditions to service level agreements and beyond. The interactive sessions fostered a collaborative environment, allowing participants to share their own experiences and learn from one another.By the end of the workshop, attendees walked away equipped with essential tools and techniques to tackle procurement and tendering from an ESG perspective, capturing the full value of their ESG initiatives. Jim Bergman's expertise and engaging training style left a lasting impression, empowering attendees to implement effective strategies for successful procurement in an ESG-focused world.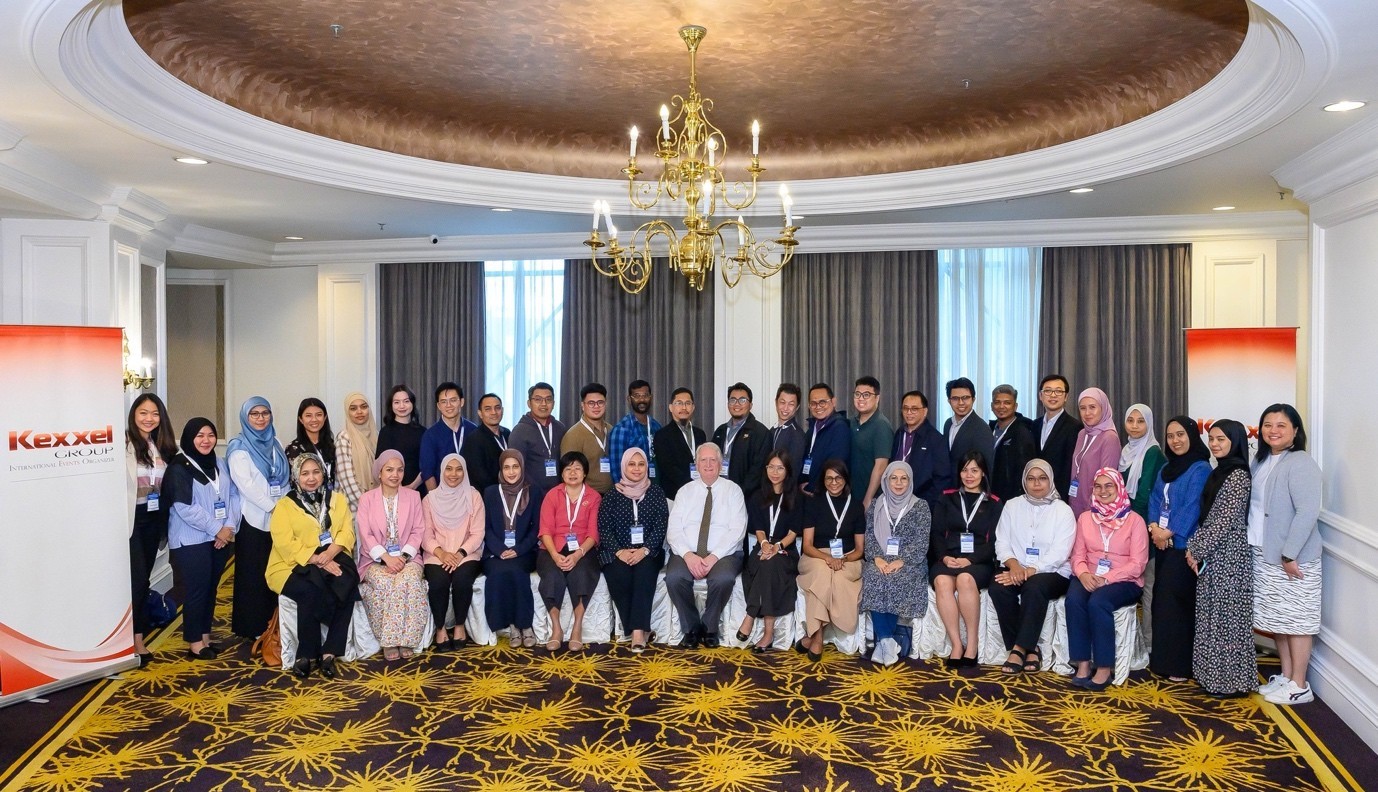 Visit our Facebook page to access more images and event information: https://www.facebook.com/media/set/?set=a.660573896088471&type=3
The Mastering Tenders & Contracts in ESG with Jim Bergman was an unforgettable experience that left attendees feeling inspired and equipped to transform their procurement strategies. The networking opportunities and lively atmosphere created an environment where business professionals and procurement experts could connect and learn from one another. If you missed out on this transformative workshop, don't worry! You can still stay in the loop for future events by reaching out to us directly or visiting our website. Don't let FOMO get the best of you. Take action today to elevate your procurement game and seize the opportunities that lie ahead. Visit https://kexxel.com to learn more about upcoming workshopsand how you can revolutionize your procurement practices with ESG initiatives.
Click here to know more about Mastering Tenders & Contracts in ESG – https://kexxel.com/event/esg-mastering-esg-contracts-and-tenders1/details
===
We also conduct an In-House Training in your own company for this topic for any other topic of interest. All you need to do is just drop us an email at iht@kexxel.com!
Contact:
Yazmeen Lee,
Project Manager International Events, Kexxel Group
T: +603 2282 1688;
ABOUT KEXXEL GROUP
Pioneering business events in live and virtual spaces, we provide advanced technological platforms for global professionals to meet, learn and network. A leading business intelligence company,we deliver top-flight learning and networking opportunities to Blue Chip Companies in Asia and the Middle East via international business conferences and corporate training.