Kexxel Group: Navigating Financial Landscapes - Strategic Finance Masterclass in Kuala Lumpur and Bangkok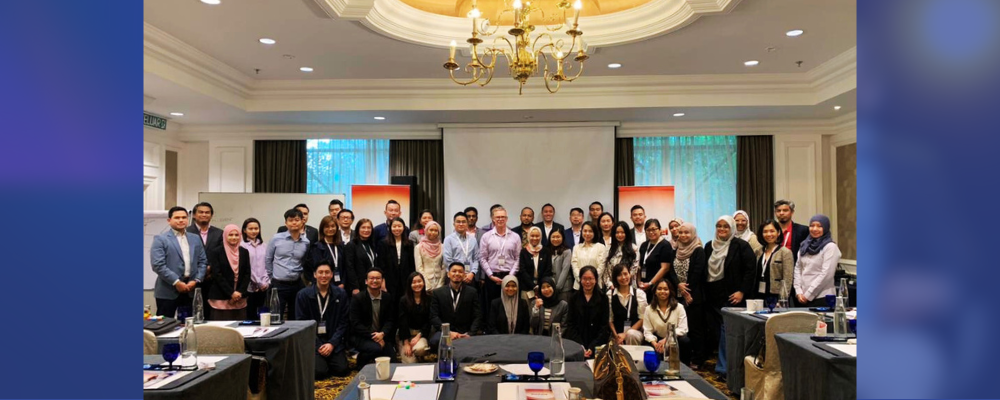 Kexxel Group, a leading provider of transformative business events and executive training, successfully hosted its highly anticipated Strategic Finance for Decision Makers Masterclass in both Kuala Lumpur and Bangkok. The intensive two-day program took place on 17 – 18 July in Kuala Lumpur and 20 – 21 July 2023 in Bangkok, drawing an impressive audience of industry leaders and professionals seeking to elevate their financial acumen.
Guided by industry expert and seasoned financial strategist, Dr James Hay, the masterclass equipped participants with the essential skills to navigate complex financial landscapes and make informed strategic decisions. Through engaging discussions, real-world case studies, and hands-on exercises, attendees gained practical insights into evaluating companies, assessing future cashflows, and enhancing financial performance to drive long-term business success.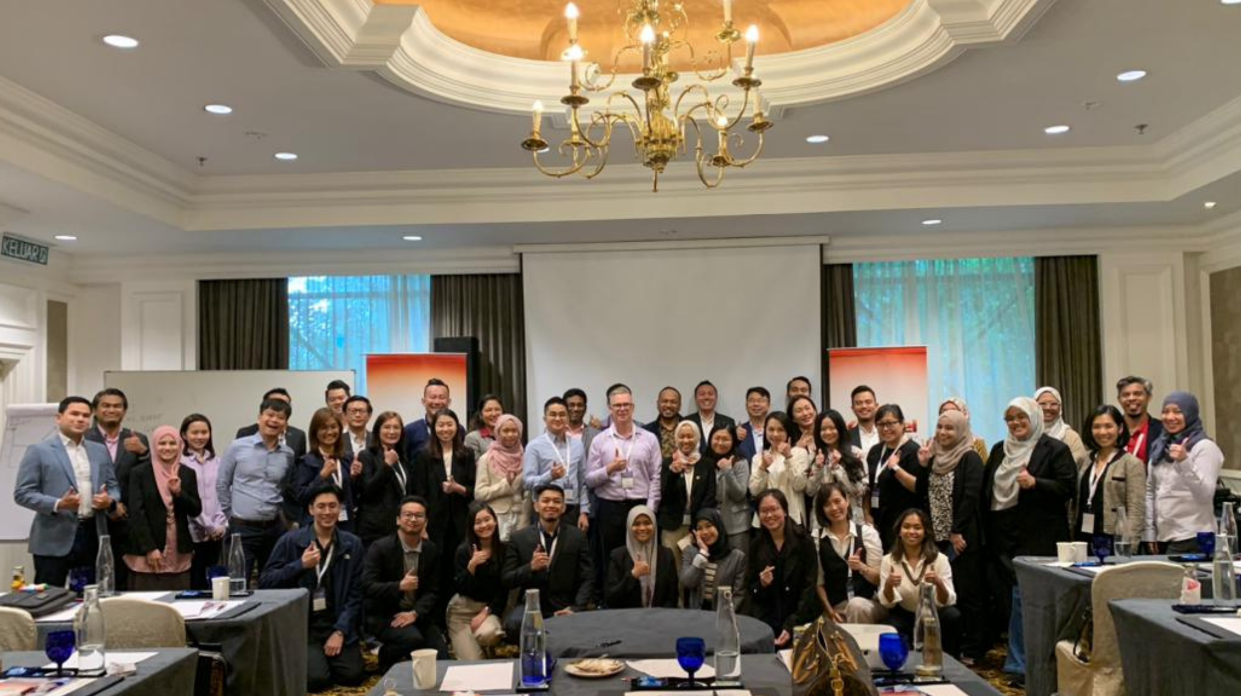 Visit our Facebook page to access more images and event information:
Strategic Finance for Decision-Makers 2023 @ KL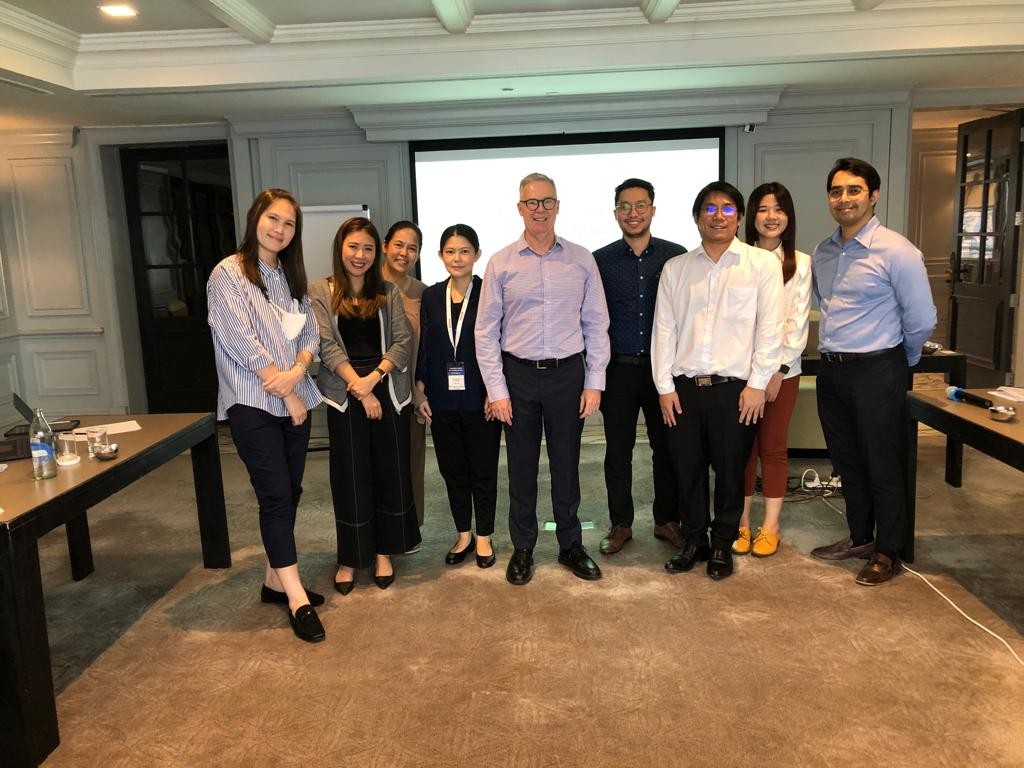 Visit our Facebook page to access more images and event information:
Strategic Finance for Decision-Makers 2023 @ Bangkok
Beyond the enriching knowledge sessions, the event created a dynamic platform for networking and idea exchange. Professionals from various sectors came together, fostering a collaborative environment that encouraged cross-industry learning. By sharing best practices and valuable insights, participants left the masterclass well-equipped to make informed financial decisions that will contribute to their organisations' growth and success.
The masterclass witnessed enthusiastic participation from professionals beyond the finance realm, who found the sessions exceptionally enlightening. Attendees shared their experiences, highlighting how Dr. James' lucid explanations enabled them to grasp financial concepts with ease. They expressed their newfound ability to make more informed decisions within their organisations, solidifying the event's reputation as a transformative experience for professionals of diverse backgrounds.
Together, we explored the power of Strategic Finance for Decision Makers, strengthening the financial core of organisations across the region.
If you missed out on this masterclass, we have another exciting event that might pique your interest. Mark your calendars for the upcoming ESG Evolve 2023 Conference and Exhibition, taking place from 21 to 23 November in Kuala Lumpur. This event is dedicated to exploring the transformative power of innovations for businesses. Gain valuable insights from industry experts, connect with like-minded professionals, and discover the latest trends and best practices in the ESG landscape. Don't miss out on this opportunity to stay ahead of the curve.
Click here to find out more and secure your spot at ESG Evolve 2023: https://kexxel.com/event/esg-evolve-2023-conference-and-exhibition11/details
Here are some of the testimonials from our attendees:
"Dr James presented his insights well, is hands-on and I particularly like the bullet points in the course materials as it's helped me. He explained everything very well and in Layman's terms so my colleagues who are not in Finance are able to understand as well. I'm able to bring the applications I've learned through the course to be applied and shared within the organisation at Brunei Shell Petroleum." Afiqah Maisurah Leong, Head of Finance (Offshore), Brunei Shell Petroleum
"Dr. James has brought with him a wealth of experience from his previous organisations. He's able to put in such a way that it's easy to understand because Finance itself can be a complicated concept but he was able to make it understandable for everyone including Non-Finance Practitioners. Kexxel Group has been able to bring in presenters attuned to the demands of the current environment, particularly to people like who are exposed to a lot of decision-making and Finance is a critical component in making informed decisions and figure out how it can bring value to the company in the long run." Nizam Mohd Reza, Chief Operating Officer, VentureTECH Sdn Bhd
"To those without a financial background, I'd say please attend. You'll be able to catch up fast in the course of 2 days as it's intense and Dr James has got a way of making the very complex financial content into very easy-to-understand ways. Dr James is very good at what he does and also very good at explaining and breaking down complex things into more simple ways. To Kexxel Group, very well done, it was very well organised." - Shah Nawaz Bin Abdul Gany – Head of International Business, Tenaga Nasional Berhad
What was practical for me was that the trainer provided examples which I can understand so when I do evaluations and business proposals, I can use the input I got from the training and I'm able to assess from different angles as well. I'd recommend others to attend this masterclass especially those in the non-financial background. The course provided a lot of information that would be easy for them to understand. The materials and the technical examples were very easy to understand. Aliza binti Md Hanif – Senior VP, Prasarana Malaysia Berhad
"This course provides us with the fundamental knowledge, helping us making better decisions. This masterclass would be useful for Professionals who aren't in the financial background who would like to have a higher level of understanding. For financial professionals is good as well as we learn new things daily on the job so this masterclass helps to confirm our understanding." Kevin Lee – General Manager, GHL Cardpay
"I learned a lot of things from the masterclass including how to evaluate a company, assess future cash flow, and understand cash flow dynamics within an organisation. This was a good masterclass and I'd recommend this course to both Finance Managers and Non-Finance Managers to attend the training. A lot of people from different industries attended to learn here and Dr James provided clear and targeted training materials." Grant Gao – Chief Executive Officer, Hengyuan Refining Company Berhad
===
We also can conduct an In-House Training in your own company for this topic or any other topic of interest. All you need to do is just to drop us an email at iht@kexxel.com!
Contact:
Raja Aina
Project Manager International Events,
Kexxel Group
T: +603 2282 1688;
E: aina@financeforleaderskl.com
ABOUT KEXXEL GROUP
Pioneering business events in live and virtual spaces, we provide advanced technological platforms for global professionals to meet, learn and network. A leading business intelligence company, we deliver top-flight learning and networking opportunities to Blue Chip Companies in Asia, and the Middle East via international business conferences and corporate training.