Kexxel Group: Simplified Strategic Planning Event in Brunei, Malaysia & Thailand Draws in Business Pros and Entrepreneurs Looking to Dominate Their Market!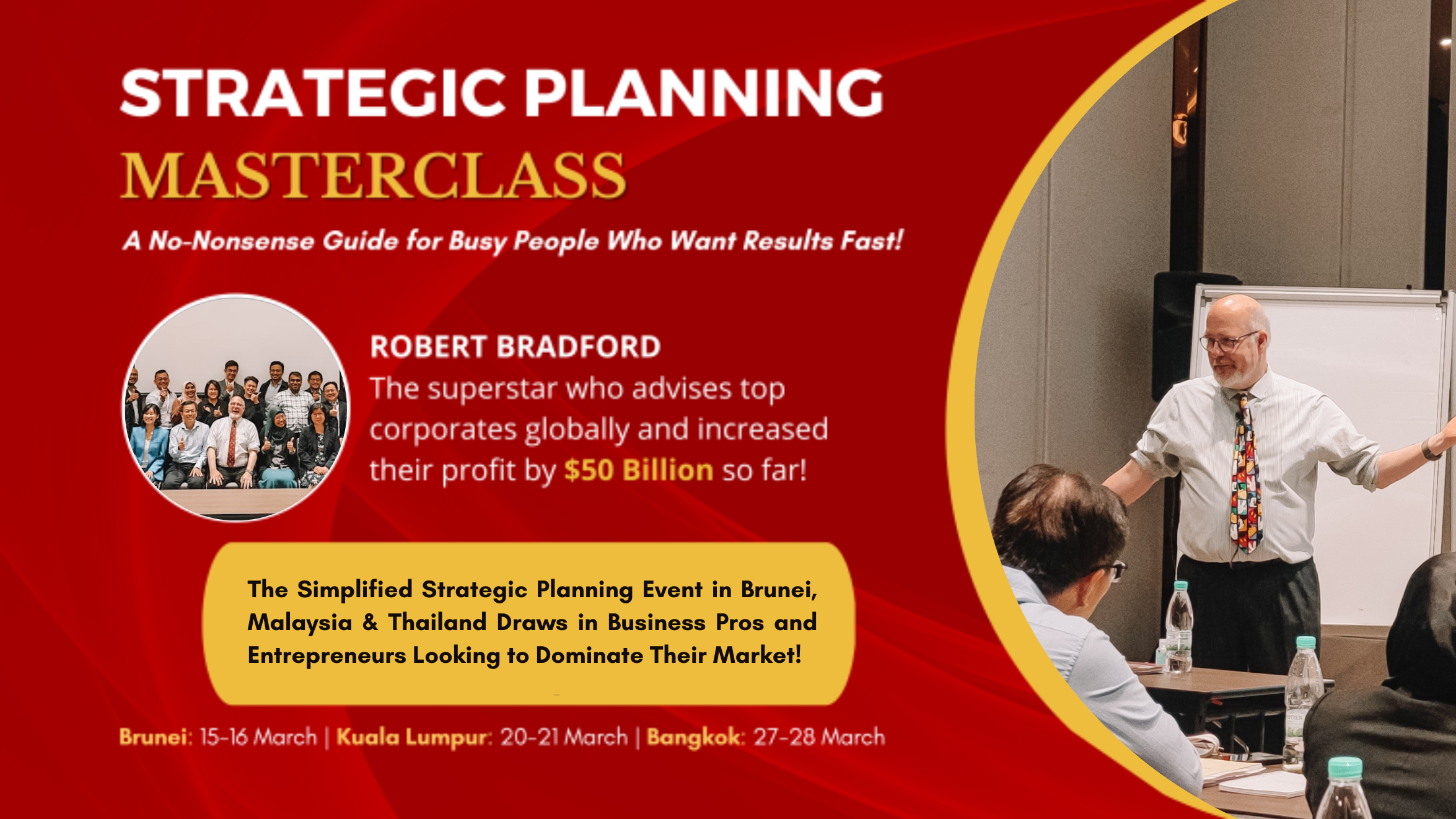 Hey there, business folks! If you're looking for a way to boost your profits and outshine your competition, you missed out if you didn't attend the Simplified Strategic Planning event with Robert Bradford, hosted by Kexxel Group in Brunei, Malaysia & Thailand on March, 2023. But don't worry, I'm here to tell you all about it!
Robert Bradford is a strategic planning expert with over 20 years of experience leading businesses of all sizes to success. He's not your average suit-and-tie executive - his humorous insights and real-life applications make him a sought-after speaker worldwide. And boy, did he deliver at this event! Attendees learned how to create a rock-solid strategic team, dominate their market, measure key success factors, find their unique strategic competency, select and exploit the best opportunities, protect their company from potential threats, determine their strategic focus, and effectively use their strategic plan. All that in just two days? Yes, sir!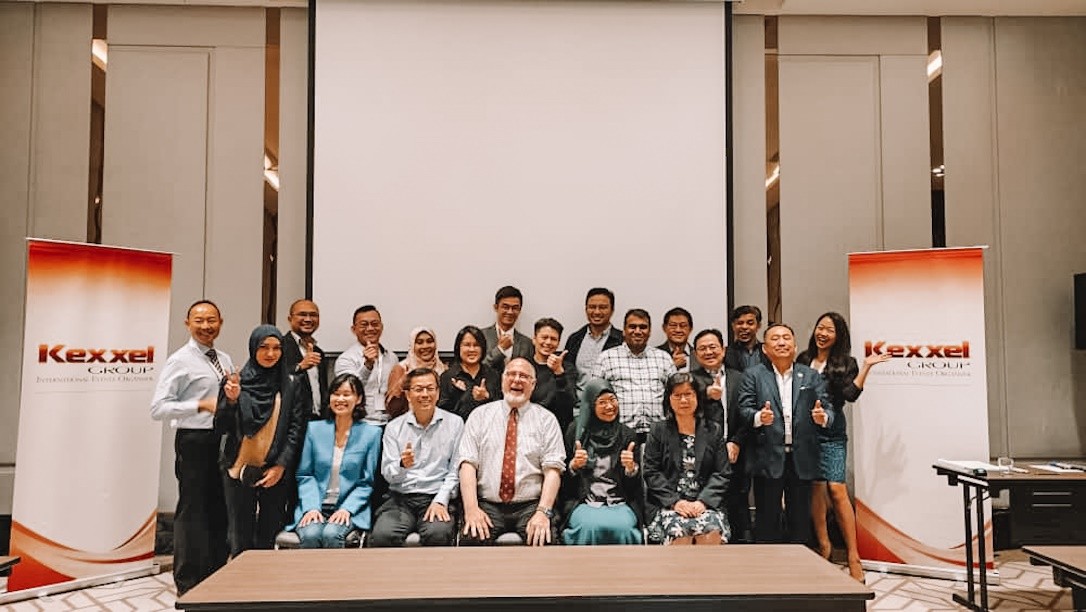 Visit our Facebook page to access more images and event information:
https://www.facebook.com/Kexxel/
Not only did attendees gain invaluable knowledge, but they also had a blast networking with other business pros and entrepreneurs. And let's not forget the laughs - Robert's humor made strategic planning seem like a breeze!
If you missed out on this event, fear not. You can still reach out to Yazmeen to know of the next run for the Simplified Strategic Planning Masterclass. Don't miss out on this opportunity to learn from a strategic planning superstar and take your business to the next level!
Click here to learn more about Simplified Strategic Planning Masterclass - https://kexxel.com/public/event/simplified-strategic-planning/details
Here are some of the testimonials from our attendees:
"Robert loves what he does and it shows. He was very generous in sharing from his wealth of experience & brings the theory to life via helpful anecdotes & examples." Ben Agaki – Senior Strategy & Portfolio Advisor, Brunei Shell Petroleum
"Robert provides a clear and simple articulation of strategic planning, and how strategic planning is critical to every company. The course was well thought out and concise. Highly recommend this course to everyone." Abdul Muiz Salleh – Business Panner, Brunei Gas Carriers
"He is knowledgeable and an expert in strategic planning. Practical in giving examples and actions. Very friendly and helpful. I'm in strategic planning, so that helps me with regards to making other people understand by making things into simpler terms, rather than making it a complicated process. It was all simplified and put into one simple template." Mohd Arief Azree bin Arifin – Bank Rakyat
"Very experienced guy on strategic planning, it makes people think and look at things differently. I feel that he (Robert) should actually come more often to Malaysia to speak more about his experience. It will definitely help a lot of our organizations to focus on how to optimize their resources and then achieve their goals more easily." Nicole So Siew Chin – NEC Corporation of Malaysia
===
We also can conduct an In-House Training in your own company for this topic or any other topic of interest. All you need to do is just to drop us an email at iht@kexxel.com!
Contact:
Yazmeen Lee,
Project Manager International Events,
Kexxel Group
T: +603 2282 1688;
E: yazmeen.lee@kexxel.com
ABOUT KEXXEL GROUP
Pioneering business events in live and virtual spaces, we provide advanced technological platforms for global professionals to meet, learn and network. A leading business intelligence company, we deliver top-flight learning and networking opportunities to Blue Chip Companies in Asia, and the Middle East via international business conferences and corporate training.