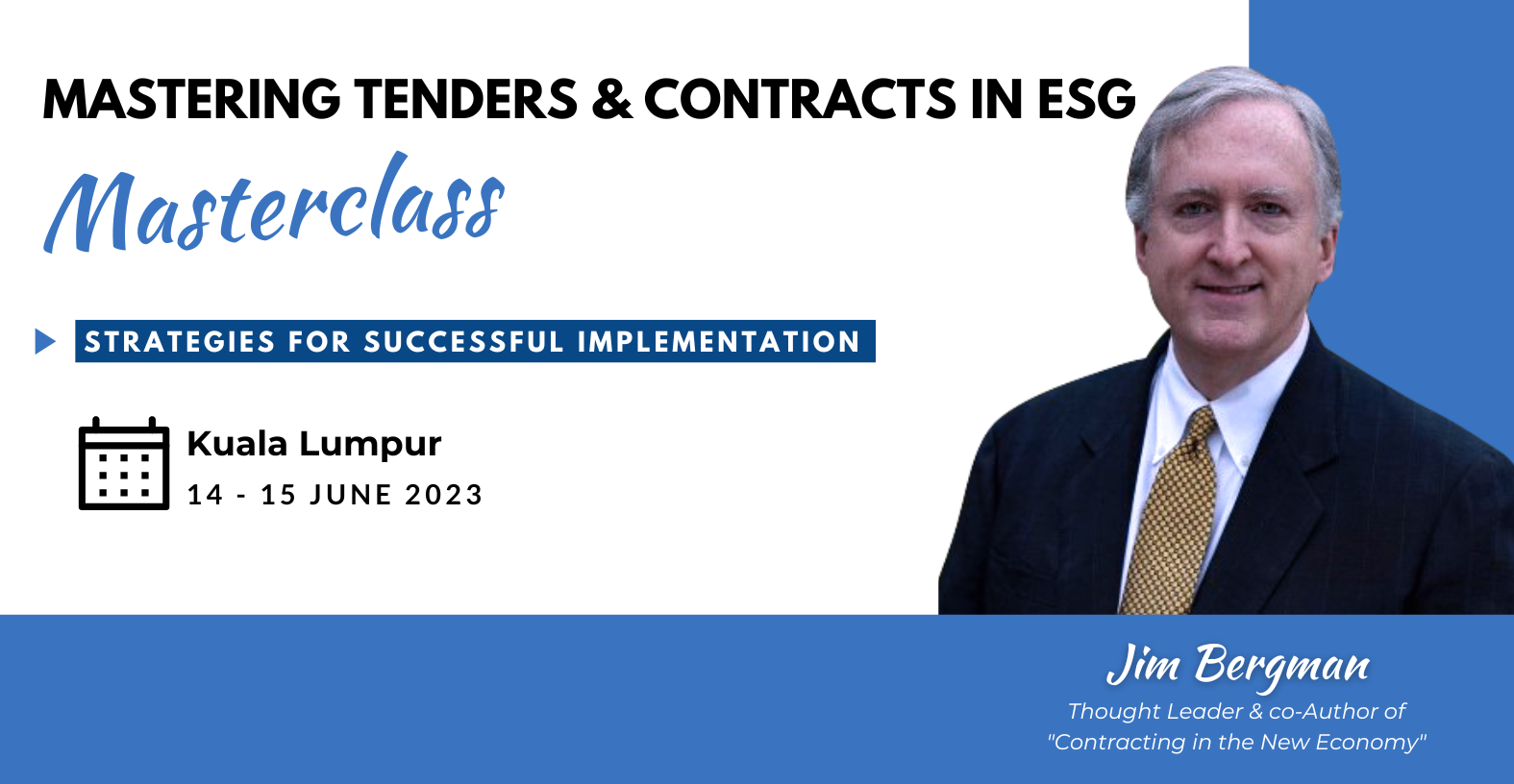 Overview
Get ready to revolutionize your procurement game! In this workshop, we'll dive into the exciting world of ESG initiatives and explore the best practices for selecting the perfect supplier. By the end of this interactive and engaging session, you'll be equipped with the essential tools and techniques needed to tackle procurement and tendering from an ESG perspective.
We all know that supply chains are evolving rapidly, and with ESG taking center stage, it's more important than ever to have solid contracts and sourcing relationships in place. You'll learn how to avoid common pitfalls in your tender and contracting practices, from terms and conditions to service level agreements and beyond.
Not only will this workshop give you the framework to implement effective strategies for tendering and contracting, but we'll also take a deep dive into market approaches, negotiation models, and post-award contract management strategies. Get ready to achieve a win-win situation for you and your supplier, and capture the full value of your ESG initiatives!
COURSE FACILITATOR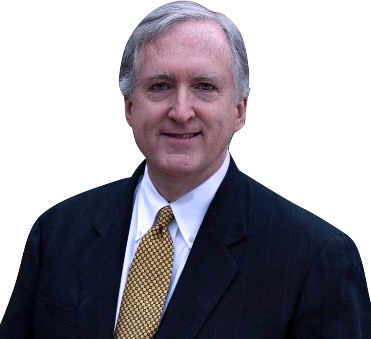 Jim Bergman
President and CEO of Commercial Officers Group
About
With extensive contracting and negotiation experience in supply management and sales contracting, Jim Bergman serves as President and CEO of a global training firm and consultancy focused on the effective implementation and execution of leading contracting and commercial management practices – including ESG initiatives.
Achievements
Jim's experience encompasses developing, negotiating and managing contracts for a wide array of projects with multiple clients in multiple sectors. He has been extensively involved in establishing many successful and innovative customer-supplier commercial relationships.
He has also developed and delivered both public and internal training programs on many topics regarding tendering, strategic sourcing, contracting, outsourcing, law and negotiations. As a strategic management consultant, Jim has assisted numerous clients through all phases and steps of contract development, contract drafting, contract negotiation and contract management processes, demonstrating savings in excess of $300 million. His audiences and clients
have included attorneys, plus financial, operational and sourcing professionals from multinational corporations and the public sector.
Jim holds a Law Degree, an MBA, a Bachelor of Arts and a Master of Arts degree. In addition, he is licensed to practice law in Illinois, Texas and Oklahoma, as well as various US federal courts.
Book(s) Published
Agenda
Mastering ESG Contracts & Supplies

Day 1

SESSION 1: Integrating Your ESG Corporate Strategy into ESG Supply Management

Understanding the ESG purpose – what is the overall reason?
What is in the mind and motivation for your customer?
What are the motivations for your supplier and sub-supplier?
Understanding the market - your competition and fellow customers
Integrating ESG corporate strategies and aligning it with market
approach strategy

SESSION 2: Tendering & Proposal Checklist for a Services Contract in the ESG Domain

Top reasons why the tendering and proposal process fails in an
ESG project
Best practices in tenders and bidding
The difference between an ESG-related tender and a non-ESG
tender
Tender and bidding Strategies in the ESG domain
Tender and bidding Tactics in the ESG domain

SESSION 3: Developing Bid Evaluation and Negotiation Strategies

RFx's, RFP, RFI, RFT, RFQ, RFO and an occasional EOI
Prioritizing the project objectives and mapping to the RFx
Developing a preliminary Evaluation Matrix
Crafting a preliminary Negotiation Strategy 2 SESSION

SESSION 4: Establishing The Connection Between Your ESG Purpose and Deal Value

What do we want?
Defining value
Embracing Total Cost of Ownership - TCO
What is in and out of scope? 2

Day 2

SESSION 5 : The Art of Communications and Change Management in Tenders & Contracting

Develop Communication and Change Management strategies that lead to superior contracting results
Effective writing styles - common faults in business writing and how to avoid them
Making an effective presentation
Managing Communications and Change Management throughout the stakeholder base.

SESSION 6: Reviewing Best Practices in Negotiating ESG Initiatives

Negotiation philosophies
Negotiation strategy documents
Negotiation tactics and counter tactics
Defining a win-win and placing a price on it Identifying

SESSION 7: Managing ESG Risk in Contract Management

Identifying and managing contract risk (the role of contract riskassessment)
Types of ESG risk
Sources of ESG risk
Mitigating ESG risk through effective contracting
Building long-term relationship after the contract is signed
Supplier Relationship Management, Customer Relationship Management

SESSION 8: The Role of Automation and Human Resource in ESG Tenders and Contracts

Contract Administration and Contract Management
The role of automation in ESG Tenders and Contract Management
The importance of Key Performance Indicators in ESG
Key process steps and team members